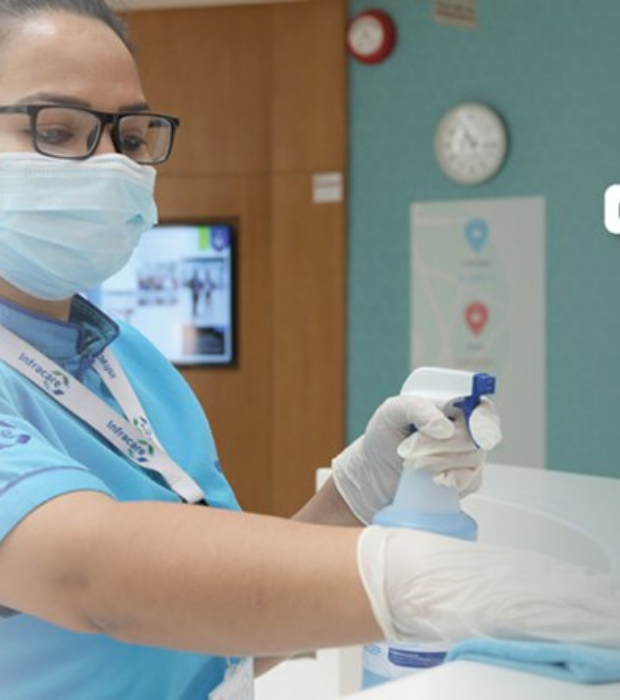 Health and Medical Care
GEMS AKIS considers the health, safety and welfare of staff and students to be of paramount importance, and that a safe and healthy working environment is a prerequisite to achieving the school's stated goal to promote excellence in teaching and learning. With this in mind, there are clinics located within both the girls' and boys' sections.
A compassionate team consisting of a full-time physician and three nurses are available on the school campus every day to support our students and provide medical attention for any health concern.
All members of staff are responsible for taking reasonable care of their own safety, as well as that of students and visitors. They are responsible for co-operating with the Principal and other members of the School Leadership Team in order to enable the school to comply fully with health and safety requirements.
In managing Health and Safety at GEMS AKIS, we are committed to:
Recognizing the importance of providing an environment that is safe and healthy for all of those people who use or visit our school.

Building into the philosophy of the school appropriate values that positively promote a successful Health and Safety culture.

Informing all staff, students and visitors of their personal responsibility to co-operate with us in order to achieve our Health and Safety goals.
Medical Care
GEMS Al Khaleej International School is lucky enough to have superb medical facilities on-site and all children are provided with medical care, including administration of first aid and emergency care. Emergency transport is available if a student needs to be taken to hospital.
All students receive regular medical examinations, with the school working hand-in-hand with the Primary Health Care Section of the Department of Health and Medical Services, Government of Dubai.
Career/Guidance Counsellor
The school provides confidential support to our students in terms of career and guidance counselling with a counsellor housed in the elementary section and one career/Guidance Counsellor for the Middle and High School.
The prime goal of the Counsellor is to be a confidential advocate for each student through individual or group counselling sessions that cover a broad range within the social, educational, developmental, emotional and behavioral areas.
University and Careers Counselling
The Career counselor offers University and Careers Counselling in line with the student's preferred career track, country of choice, and university list. Counselling is given in terms of current performance and predictions given by teachers, to give each student the best possible options for university.
The School Guidance Counsellor is involved in:
Supporting and being responsive to students when dealing with personal issues.

Following up on student-referrals from teachers or parents.

Liaising with the SEN Department.

Safety and child protection issues.
Crisis management and intervention.
Parental guidance and support; either individually or through workshops.
The integration and settling in of new students to the school.