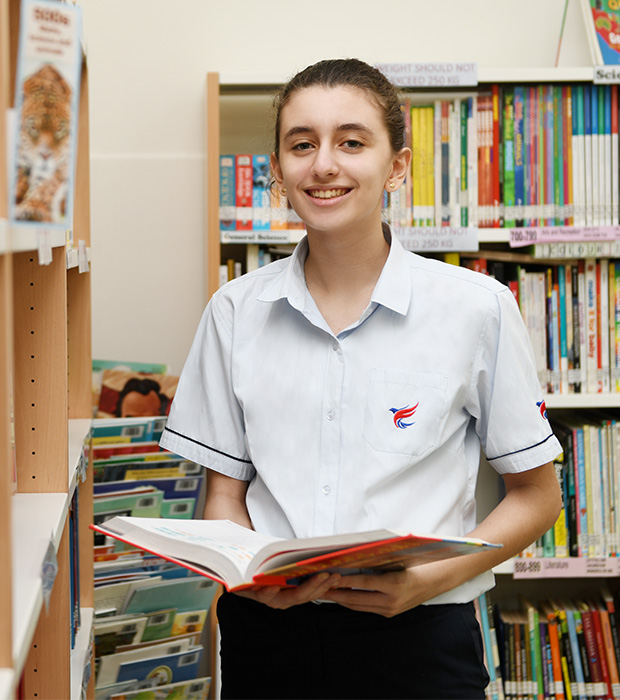 DSIB Inspection
2019 - 2020
In February 2020, we had our annual inspection from DSIB while the learning for our students was in full swing. DSIB inspection 19-20 results for AKIS are a testament to the continuous journey to excellence for our school community.
Here are some highlights from DSIB Inspection 19-20:
- The school sustained the overall rating of "Good".
- A total of 16 indicators moved up.
4 indicators moved from Acceptable to Good.
10 indicators moved from Good to Very Good.
2 Indicators moved from Very Good to Outstanding.
These results indicate strong commitment of AKIS leaders and teachers to their students' learning and well-being, as well as a strong sense of community.
According to the DSIB Inspection report, the Best Features of the School are:
Very high standards of safety, care and guidance, which lead to students' very good or better personal and social development in all phases.
Students' good and very good progress in almost all core subjects and phases.
Very strong provision in the KG, which supports children's very good progress in English, mathematics and science.
The outstanding level of students' understanding of Islamic values and Emirati heritage, and the high degree of social responsibility that students show.
The commitment and expertise of the senior leaders to improve students' achievements.
It is worth-noting the journey of the school over the last 6 years. Statistics in the table below are a proof of the hard work of AKIS community:
2014-2015

2015-2016

2016-2017

2017-2018

2018-2019

2019-2020

Indicators Moved

Up

6 (7%)

13 (15%)

20 (23%)

38 (43%)

15 (17%)

16 (18%)

Indicators Moved

Down

14 (16%)

7 (8%)

7 (8%)

0

1 (1%)

0

Overall

Rating

Acceptable

Acceptable

Acceptable

Good

Good

Good

Frame

work

Old

Inspection Framework

Inspection Framework 2015-2016

Over 5 years, 99% of Performance Indicators moved up.
Distance Learning Evaluation 19-20
AKNS started distance learning for its students in March 2020. Although COVID-19 inflicted anxiety for everyone in all walks of life, our students and teachers adapted to this new-normal quickly. We worked hard to evolve and refine our remote learning provision throughout the remainder of the school year ensuring that our students' learning doesn't get compromised.
We are therefore delighted to show that our pioneering work in this area was so comprehensively acknowledged in the recent Distance Learning Evaluation (DLE) by DSIB, where AKIS was awarded the top-tier 'Developed' rating. The same is reflected a large majority of students and parents who expressed satisfaction in our distance learning provision. This also supports our confidence in that fact that no matter what form school takes, we know we are ready for next academic year.