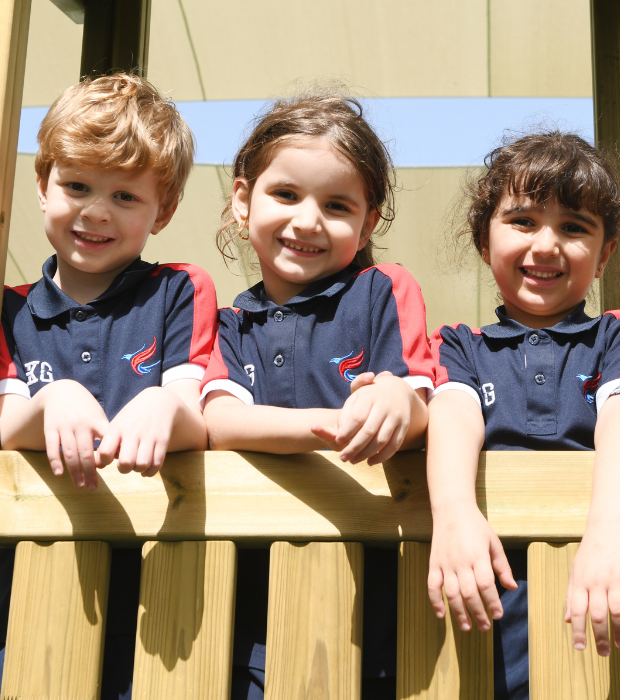 DSIB Inspection
2022 - 2023
Our latest DSIB inspection results are a true testament to our commitment and continued progress with an overall rating of 'Good' and 53% of inspection areas rated 'Very Good' or 'Outstanding'.
Here are some highlights from DSIB Inspection 22-23:
A total of 28 indicators have improved
19% of indicators have been rated 'Good'
35% of indicators have been rated 'Very Good'
18% of indicators have been rated 'Outstanding'
The DSIB Inspection report highlights the best features of the school as follows:
An outstanding standard for Healthy and Safety, including arrangements for Child Protection and Safeguarding, across all phases, with school facilities that are well suited for students supporting them to thrive both personally and academically.
An outstanding rating of students' understanding of Islamic values and Emirati and world cultures, and a high degree of social responsibility and innovation skills. Students show good and very good progress across all core subjects and phases.
Students across all phases are comfortable and confident whether learning in collaborative or independent activity settings. They are keen to learn, are focused on tasks and can identify their own strengths and areas for further improvement.
An 'Outstanding' rating in Personal Development across all phases, where students feel safe, appreciated, and supported at school. They demonstrate genuine concern and tolerance towards others and take initiatives to support their peers. Students exhibit high levels of self-reliance and commitment and are confident when facing challenges.
A 'Very Good' rating of our Inclusion/SEND provision and outcomes, moving up from 'Good' in the previous inspection. Special educational needs are accurately identified and a specialist team provides personalized support to ensure students' academic, social and personal success.
Our school's journey over the last 7 years showcases the hard work the AKIS community has invested in enhancing the quality of education and care offered to our students year on year.
2014-2015

2015-2016

2016-2017

2017-2018

2018-2019

2019-2020

2022-2023

Indicators Moved

Up

6 (7%)

13 (15%)

20 (23%)

38 (43%)

15 (17%)

16 (18%)

28 (32%)

Indicators Moved

Down

14 (16%)

7 (8%)

7 (8%)

0

1 (1%)

0

0

Overall

Rating

Acceptable

Acceptable

Acceptable

Good

Good

Good

Good

Frame

work

Old

Inspection Framework

Inspection Framework 2015-2016

Over 5 years, 99% of Performance Indicators moved up.