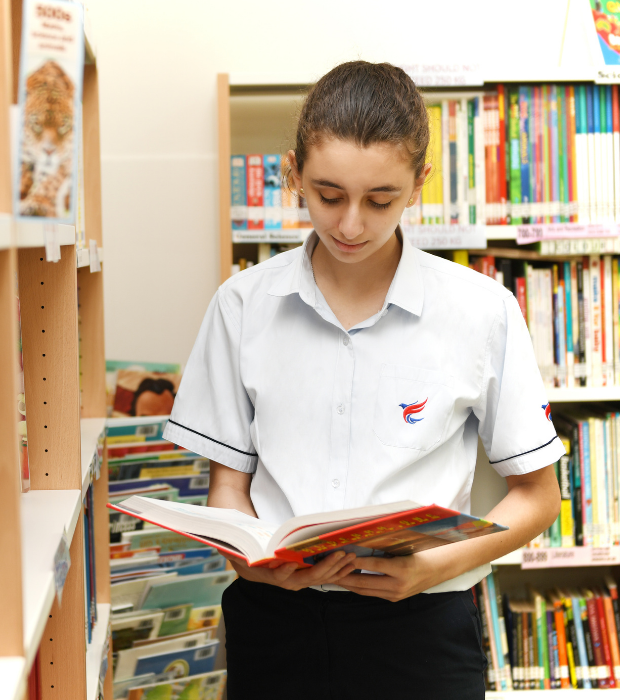 Admission Process
Enquiry to school will be done via the GEMS website or through each school's own website.
Once you fill out the form you will receive an Enquiry Number.
Please print a copy of this Receipt and keep it for your records. If you cannot print the Receipt page, please ensure you write down the Enquiry Number.
Without the Enquiry Number, we cannot verify your enquiry.
Once you have received your Enquiry Number, please contact the school Registrar's office (see below) with the required documents to proceed with the completion of the enquiry and ensure admission for your child.
Samah Badawy, School Registrar
Email: [email protected]
Tel: +971 4 2173804/805
Please click on the link below to complete the enquiry form.
Required Documents For Registration

4 recent passport sized photographs of the applicant
Applicant's and Parent's passport copies
Applicant's and Parent's Emirates ID Cards (front and back copies)
Applicant's and Parent's UAE Residence Visa copies
Applicant's Birth Certificate copy (in English or Arabic)
Vaccination record/s
Family Book copy (Emirati Families Only)
Final School Report
Certificate of Good Conduct for G9-12
Attested Transfer Certificate/ Clearance from the previous school
Transcript request form G9-12/ Statement of Numbers of Hours and Courses taken from G9-12
Application fee of 525 AED (Inclusive of VAT) is due at the time of application, this fee is:
Refundable if the school does not offer the student a place. Unless, the child's registration is carried forward to the following academic year.
Non-refundable if the school offers the student a place but the student chooses not to take it.
Not deductible from the total tuition fees to be paid if the student is offered and accepts a place.
there will be a registration deposit when an offer of a seat in the school is extended, this deposit is payable after the student has been offered a place and parents have accepted the offer. The registration deposit is 10% of the total tuition fees, and is deductible from the total tuition fees for the academic year. Please note, this is a non-refundable deposit.
Transfer Letter
After your child has received an offer to join GEMS Al Khaleej National School, we request the Transfer certificate from your previous school.
The original Transfer Certificate must be on official school letterhead. This form must be typed, signed by the Principal and show an official school stamp.
The Transfer Certificate of students from schools located in any country other than Australia, Canada, Europe, New Zealand, USA and UAE, MUST be in English or Arabic and attested by:
Ministry of Education
Ministry of Foreign Affairs
UAE Embassy
Attestation is required for GCC countries from Ministry of Education only.
The Transfer Certificates within Dubai Schools are done electronically and other Emirates transfers still need to be attested by Ministry of Education only.