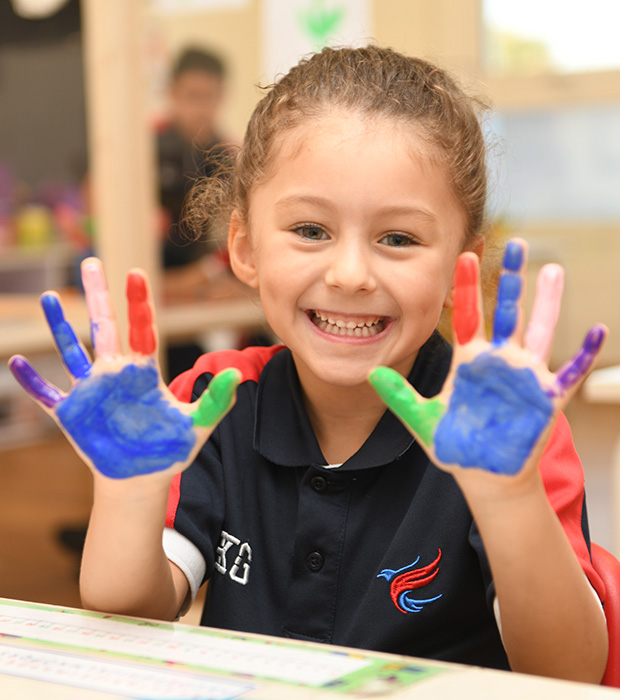 Pre- KG Program
Preschool Program for children aged 3.5yrs to 4yrs
Is your child's birthday between February 1st and August 31st? Have you missed the cut-off for KG1? Do not worry!
AKIS offers your child a high-quality Preschool Program that caters for children between 3.5 and 4 years to prepare them for KG1. Preschool life at AKIS is full of hands on learning and activities for Arabic, English, math and science including movement, music and art.
Our bilingual curriculum offers students a chance to understand the world and connect with the environment through exploration and inquiry.