8 to 10 August 2022, 9am - 1pm
Open Days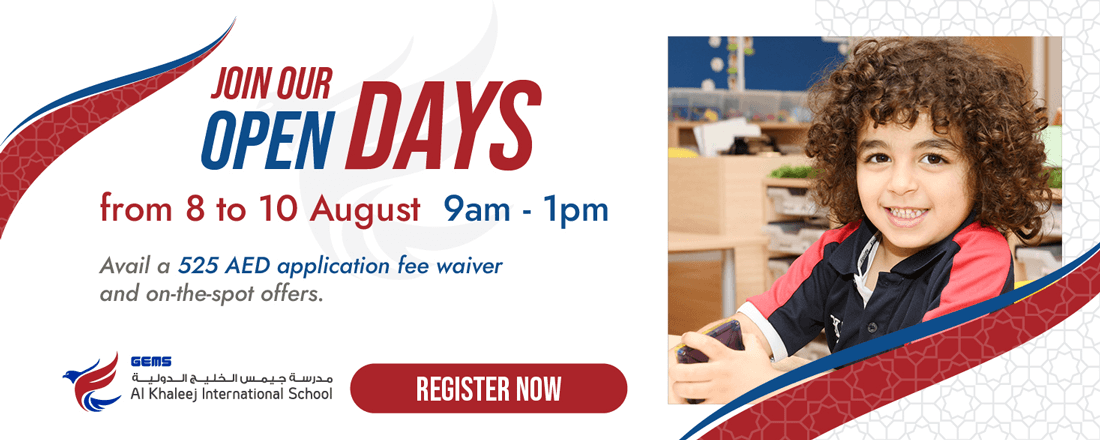 We are delighted to invite you to visit our school and attend our Open days from 8th to 10th August, at 9 am – 1 pm.
Our admissions experts will be available to answer any of your questions, and tour you around our brand new campus sharing key insights into our educational framework and learning strategies.
By attending our Open Days, you will be able to:
- Receive a school tour with key insights into our NEASC accredited American curriculum school
- Meet our admissions experts and tour our state-of-the-art facilities
- Benefit from an application fee waiver of AED 525 if you attend and enroll on the same day
Limited seats available – please register to secure your seat.
*Please bring along your child/children's schools reports to proceed with applications.